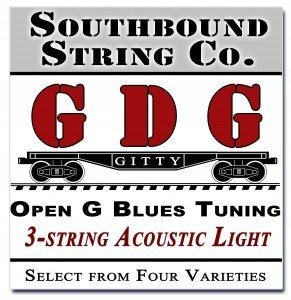 The tablature in the PDF link below will show you exactly how to play the melody and chords for the classic Christmas song Here Comes Santa Claus, written by country music and film star Gene Autry.
This tablature is arranged for 3-string Open G "GDG" tuning.
All of the cigar box guitar tablature here on CigarBoxGuitar.com is presented by The Southbound String Company, the only strings specifically chosen and voiced for cigar box guitars. Be sure to check out our line of Open G GDG cigar box guitar string sets here!
If you need some help with this style of tablature, here's a video where Glenn Watt shows you how to read it
Click this link or the image below to view the printable PDF: Here Comes Santa Claus 3-string Cigar Box Guitar Tablature PDF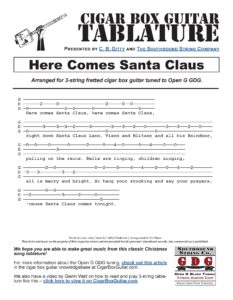 Related Entries
Related Terms: