Written in 1966 by Staff Sgt. Barry Sadler, with help from author Robin Moore (The Green Berets), "The Ballad of the Green Berets" is one of the more popular songs to come out of the years during the Vietnam War.
Below we have two versions of the tab written for Cigar Box Guitars tuned to Open G – GDG. It can also be used for any of the other 1-5-1 tunings.
The first version presents just the basic melody of the song. This is a great starting place, particular for beginning players.
The second is slightly more advanced version that presents chords that add a little depth to the song.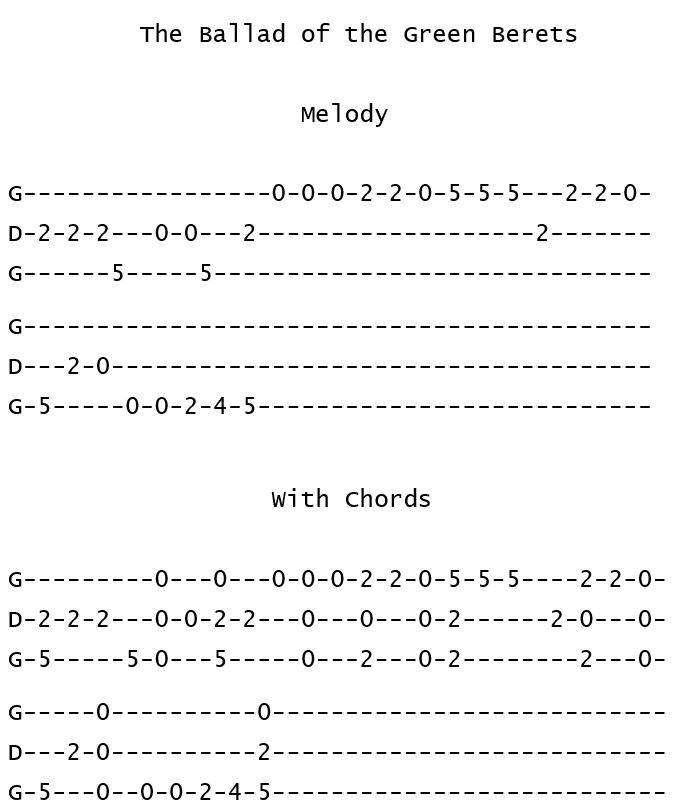 Related Terms: