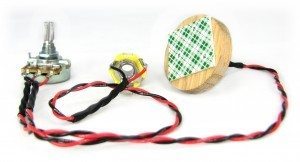 A frustrating problem to run into while building an Electric Cigar Box Guitar, is the dreaded Hum or Buzz when you first plug the guitar into an amp. It can be discouraging to new and experienced builders when trying to diagnose and fix the issue.
Enter this informative article by Ben "Gitty" Baker that can help to speed up the troubleshooting process. He presents some of the common sources that can cause the buzz and some tips and tricks that can help mitigate if not solve the issue altogether.
Click here to learn Ben's tips on diagnosing the Hum and Buzz in your Electric Cigar Box Guitar!