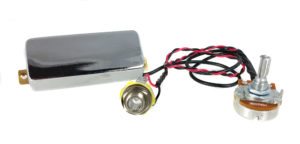 A pre-wired magnetic pickup harness are a great way to electrify your next Cigar Box Guitar. They are easy to install and can really add a great touch to your build.
In this how-to video, Craftsman Glenn Watt brings you step-by-step instructions on how to install one of these harnesses, specifically the "Florentine Screamer" by C. B. Gitty.
The instructions can even be adapted to install other pickups as well!