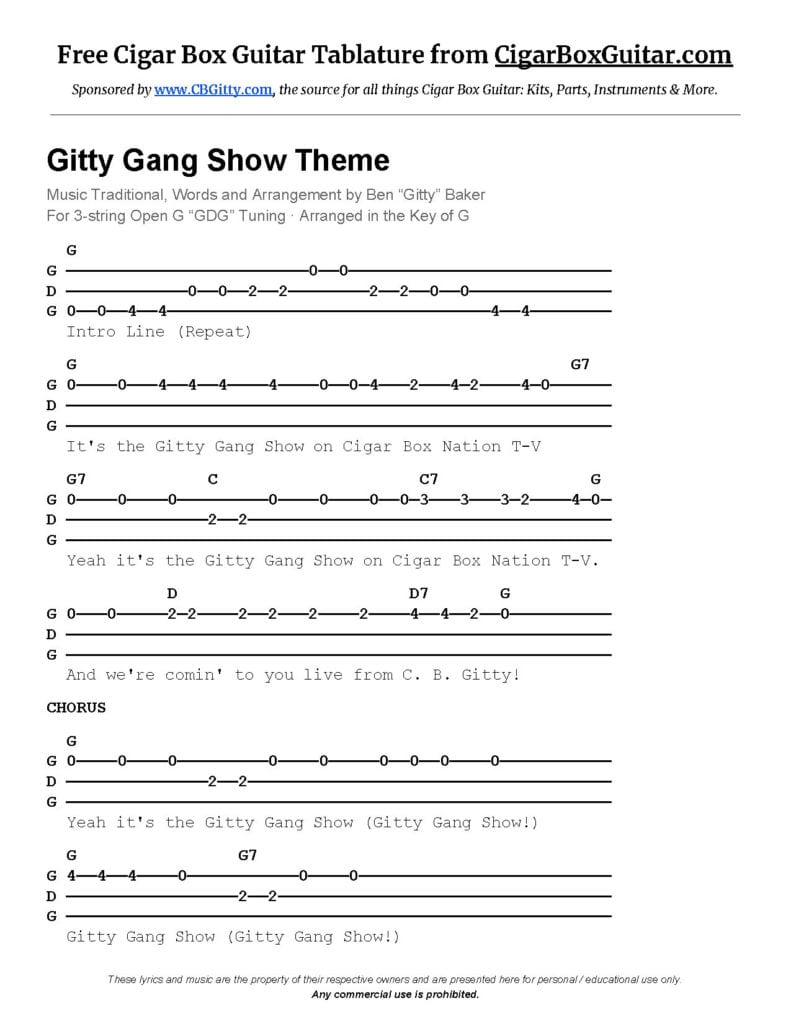 The tablature in the PDF link below will show you exactly how to play the melody and chords for the Gitty Gang Theme Song! The song is a variation on the classic Boogie in G blues progression, with lyrics and arrangement by Ben Gitty. This tablature is arranged for 3-string Open G "GDG" tuning.
Click on the image above to download the printable PDF document.
All of the cigar box guitar tablature here on CigarBoxGuitar.com is presented by C. B. Gitty Crafter Supply, your one-stop shop for all things Cigar Box Guitar: Instruments, Kits, Parts, Gear & More.
If you need some help with this style of tablature, here's a video where Glenn Watt shows you how to read it