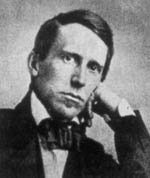 For anyone who grew up watching old Looney Tunes Bugs Bunny Cartoons featuring Foghorn Leghorn, this song will be instantly recognizable.
Camptown Races is another classic American folk song written by Stephen Foster, who was the first American composer whose works were widely popular. He wrote this song and others like Oh Susannah in the middle of the 19th century for performance by the many minstrel groups that were popular at the time.
Thee tablature arrangements of this public domain song were created by cigar box guitar afficionado Glenn Watt. He has created two versions of the song – a simpler melody-line-only version, and then a little more advanced version that includes some chord strumming.
You can view the printable tablature sheet by clicking on the links or images below. You can also watch the video below where Ben "C. B. Gitty" Baker shows you how he plays the song on his 3-string cookie tin banjo tuned to high open G "GDG".
Camptown-Races-chords Camptown Races by Stephen Foster – Melody Line Only – Tablature for 3-string Cigar Box Guitars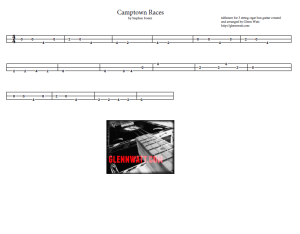 Camptown Races by Stephen Foster – Chords & Melody – Tablature Sheet